We can now treat your acne with the new pioneering AC Dual applicator technology. AC Dual treats active acne in a new novel way, combining both blue and red lights to treat all aspect of acne, in a revolutionary manner.
Blue light targets and destroys the acne causing bacteria (P. acnes) while the red light reduces inflammation, and promotes faster healing.  Both blue and red lights are delivered simultaneously with each pulse, resulting in an advanced, dual solution for acne, saving you both time and money. One of leading causes of acne past teenage years is stress related, hormones, environmental factors and diet.
Acne continues to be one of the most common skin care problems seen by skin specialists.  Using AC dual technology we can treat hormonal acne, active acne, blind pimples, red pimples, pustules and cystic acne.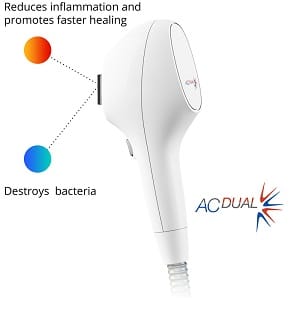 Because not all acne is the same, we recommend a skin consultation and patch test prior to commencing your treatment plan. Our skin specialist will thoroughly assess your skin and determine the most suitable treatment and number of sessions required for your condition.
The number of treatment sessions required may vary from a few up to two sessions per week depending on your condition followed by maintenance which could be once a month or more.
Not sure what's right for you and need professional advice? Start with a consultation.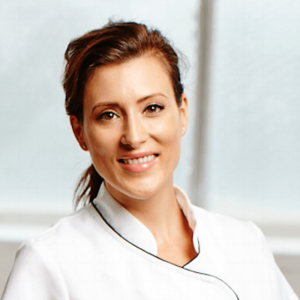 With 22 years of industry expertise and award winning services form the foundation of our ongoing success that loyal clients see real results delivered with the upmost care. Since 2003, we've committed to using only the best medical grade equipment and exclusive products to deliver safe treatments of superior quality.