Our fully qualified and expertly trained therapists use our renowned body waxing methods honed from over two decades of waxing experience, 
Our renowned 'lime lustre' hot and strip wax formula has a thick creamy consistency that lays over hairs and sets quickly resulting is a quick ultra smooth finish.  Using our custom wax and superior application methods ensures you'll experience very minimal discomfort whilst obtaining a very thorough hair removal result. 
When you enter one of our treatment rooms you'll be waxed in a sanitary, clean and fresh environment. We adhere to the strictest hygiene standards well above the Health Act requirements . We only use disposable spatulas, we don't recycle wax, or use roll on or bulk strip methods to provide you with the safest, most hygienic waxing treatment possible. 
All treatment pricing is listed via the booking button. 
For optimum waxing results we recommend about 7mm for hair growth, so the area requiring waxing will be removed properly and without excessive pulling on the skin. When the hairs are too short, there is also a risk of hairs snapping which can cause irritation and in-growns.
Not sure what's right for you and need professional advice? Start with a consultation.
Frequently Asked Questions
If you can help it, we don't recommend having a waxing service a few days before your period and the first few days during your menstrual cycle. The reason for this is because your most sensitive during this time.
There a certain medications and creams that if you are using means you should not have any waxing done. These range from steroidal medications, Accutane, Retain A, alpha hydroxy acids (AHA's) or Glycolic acids. If you're unsure please ask before starting any waxing services. 
Our hot and strip waxes are suitable for all skin types. Our waxes contain titanium dioxide which has a rich creamy consistency, which reduces skin trauma and redness.
All our therapists are fully trained in all aspects of body waxing, and have a minimum of seven years post industry education experience. We use only the very best hot and strip waxes available and have developed superior techniques honed over more than two decades.
Your waxing results can last 3 to 6 weeks depending on your hair re-growth rate. In most cases, hair growth is minimal during the first week or two and noticeably increases in the third and fourth week. Heat stimulates the hair, therefore hair grows quicker in the summer months than in the winter. With regular waxing the length of time between treatments will increase. Continued regular waxing results in sparse hair re-growth over time.
Yes, once you're out of the first trimester you'll probably feel more comfortable and less sensitive. However, to be on the safe side you can always seek the approval from your Doctor or Obstetrician. Generally as well if you have been a waxing regular you are more than welcome to keep waxing within the first trimester.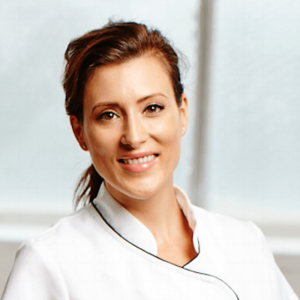 With over 20 years of award winning service, our mission is to deliver you real results with the upmost care and attention to your personal needs. We're committed to using only the best medical grade equipment and exclusive products to deliver safe treatments of superior quality.