Our expertly trained hair removal technicians use the state of the art Venus Versa aesthetic machine. This technology provides you with superior results as the intense light destroys the hair follicles at the root often with less irritation. 
This advanced treatment provides you with non-invasive long lasting results across the full range of unwanted hair problems. Its safe, virtually pain free and suits almost all skin types.
We can customise the wavelength range according to skin colour, hair colour and hair depth. Effectively treating most hair colours from brown and black to auburn and even some blondes and greys, as well as hair textures from fine to course. 
Our expert technicians can remove unwanted hair from all parts of the body, face, underarms, back, legs and bikini line, no matter how deep the hair follicles reside.
All treatment pricing is listed via the booking button. 
We have been performing light based technology services since 2004. We strongly believe that the best results are obtained by having an initial consultation with us and patch test. Not any two hair and skins are the same; lifestyle choices also determine the outcome.
Even if you have experienced Laser or IPL hair removal services performed before, different machines and technicians can mean varied results. Come and see us for a Consultation.
Most patients receive between 6-12 treatments performed 4-8 weeks apart. The duration of each individual treatment will depend on the area being treated.
Not sure what's right for you and need professional advice? Start with a consultation.
Frequently Asked Questions
The ideal candidate for PHR hair removal has dark hair and fair skin. Darker skin absorbs more light, and lighter skin interferes less with the movement of the light into the hair follicle. Dark or tanned skins run a higher risk of pigmentation changes following the procedure.
Keep in mind that it's not impossible to treat darker skinned individuals. We always require a test patch and will require more visits using more conservative settings.
After your treatment you can expect redness in the area. This usually lasts for a couple of hours but can last up to one day. You may feel like you have been sun burnt in the area and this normally takes about one day to subside.
For a few days afterwards there can be some slight scabbing which is normal. We recommend moisturising with Aloe Vera as this can speed up the healing process.
Some people describe the lasers pulse as a light tingling or stinging sensation as is usually no more painful than waxing or plucking a few hairs. The vast majority of people have no problems at all with the procedure.
Some areas of the body are more sensitive than others and a topical cream may be used to decrease the sensation further more.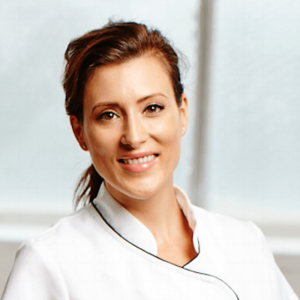 With over 20 years of award winning service, our mission is to deliver you real results with the upmost care and attention to your personal needs. We're committed to using only the best medical grade equipment and exclusive products to deliver safe treatments of superior quality.