Intense Pulsed Light (IPL) technology is a non-invasive, safe and trusted treatment that will leave you with a clearer complexion, a more rejuvenated skin by minimising the appearance of rosacea, facial inflammation, broken capillaries, fine capillary vessels and reddened skin from sun damage. As well as freckles, sun spots and age spots. Best of all, it is an affordable treatment with virtually minimal downtime.
All treatment pricing is listed via the booking button. 
Results can take about 3 to 6 weeks to see. Sometimes individual vessels will go in a single treatment; sometimes 2 -3 visits are necessary.
Intense Pulse Light (IPL) improves the appearance of photo aged skin with no down time.
Unique IPL technology sends a broad spectrum of therapeutic light into the skin it can simultaneously treat a wide range of skin conditions including age spots, sun induced freckles and broken capillaries. IPL skin rejuvenation (also known as IPL Photorejuvenation) is an effective non-invasive treatment modality provides impressive results with no down time.
Unlike conventional lasers, IPL technology allows you to treat the full face, resulting in a more aesthetically pleasing appearance. IPL Skin Rejuvenation treatments are safe enough for application on the neck, chest, arms and hands.
Not sure what's right for you and need professional advice? Start with a consultation.
Frequently Asked Questions
The treated area will be red, spots will appear darker and slightly raised or swollen directly after treatment. Side effects generally subside within a few days after treatment, however, on rare occasions the skin may look slightly bruised and capillaries look darker for a short period and during the healing process.
IPL Skin Rejuvenation is safe for most skin types and all vein, sun and age spots, although not recommended for varicose veins. IPL treatment is industry gold standard and a trusted option for most people.
Consultations are required before your IPL treatment to make sure IPL skin rejuvenation is for you. Not everyone can have IPL Skin Rejuvenation so we perform a small test patch to ensure you don't have any adverse reactions. We also go through the entire process with you and advise you on pre and post treatment care.
Yes! Laser and IPL systems are used worldwide and our specific technologies are renowned for their high quality as well as being rated in the world's top two medically-graded technologies. 
The reason for this varies from person to person generally this can happen due to hormonal changes, to hair can lay dormant for long periods or emerge for the first time as you arrive at a certain stages of life. Because of this you may be need to have a treatment every year or two.
To help minimise the possibility of any adverse skin and or side effects we strongly recommend avoiding the following for approximately 3 to 5 weeks prior to treatment. Sun exposure, an SPF 30+ is mandatory. Please don't apply any fake tans, bronzers etc. beforehand. No prescription strength exfoliates. Please advise of all medications, skin creams or medication at the time of consultation.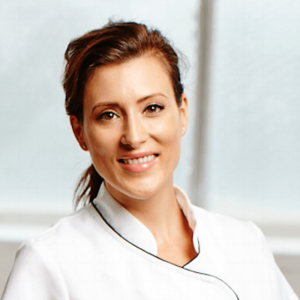 With over 20 years of award winning service, our mission is to deliver you real results with the upmost care and attention to your personal needs. We're committed to using only the best medical grade equipment and exclusive products to deliver safe treatments of superior quality.