If you're looking for a premium brazilian waxing experience, then you've come to the right place. Our award winning brazilian waxing treatments are the choice of discerning females for more than two decades. 
Our unique 'lime lustre' hot wax has a thick creamy and flexible consistency. Its warm velvety application lays over the hairs and sets quickly. providing an ultra smooth finish with minimal discomfort.
Our expertly training therapists have performed over 50,000 brazilian waxes. Come in and experience our renowned brazilian waxing treatment and feel the difference.
All treatment pricing is listed via the booking button. 
Upon arrival at our clinic your senses will be greeted with pleasing aromas to calm the senses.  Once you are shown to your treatment room. your therapist will allow you some privacy to get undressed. We provide a disposable modesty towel for your comfort and wipes if required. 
If your pubic hair is long, we may trim it first. It is best not to attempt it yourself before the treatment, or you may cut the hair too short. 
We'll take our time throughout to make sure you are comfortable, even though we are very quick, to ensure the very best possible result, talking to you through the process as we go.
At the end of the treatment, we will apply an antibacterial and soothing lotion which is healing and hydrating the area. Then finally, we'll offer you some handy after-care tips and suggestions to make the most of your Brazilian treatment.
Not sure what's right for you and need professional advice? Start with a consultation.
Frequently Asked Questions
Brazilian waxing is the hair removal in and around the perineum vagina and bottom. For some people it can mean the removal of all the hair from the bikini area, and to others it might be just a strip,or triangle left on the front.
Depending on the density of the hair growth, your waxing appointment will take between 10-25 minutes, for first timers allow 30 minutes. A little painful, yes, but with swift strong hands and an efficient therapist by your side, it will be over very quickly, the results are well worth it. Many clients say the top part of their genitalia is the most painful, the underneath and around the bottom is one of the least painful part.
The best time is to be waxed about a week after your menstrual cycle, try to avoid caffeine, alcohol, nicotine, lack of sleep and stress as these can make you feel over sensitive during your treatment.
At Claire Francoise we make sure we don't cut corners. The quality of our waxes are of the highest grade and contain titanium dioxide, which reduces skin trauma and redness, and specialised ingredients that will charm the skin and are all suited to skin types. There are many types of waxes, if salons are using an imitation or roll on wax, the price and experience of the therapist will usually reflect this. Our hot wax is applied first and has a rich creamy consistency, to making sure it's gentle and ensures a clean finish will be the end result.
After a client's first waxing, the results can last 3 to 6 weeks depending on the individual's hair re-growth rate. In most cases, hair growth is minimal during the first week or two and noticeably increases in the third and fourth week. Heat stimulates the hair, therefore hair grows quicker in the summer months than in the winter. With regular waxing the length of time between treatments will increase. Continued regular waxing results in sparse hair re-growth over time.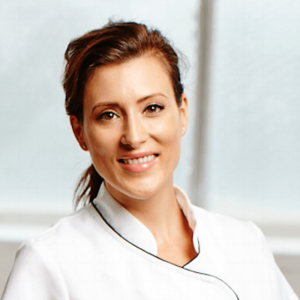 With over 20 years of award winning service, our mission is to deliver you real results with the upmost care and attention to your personal needs. We're committed to using only the best medical grade equipment and exclusive products to deliver safe treatments of superior quality.