Clinically proven to stimulate the skin and help reduce the appearance of scarring, skin needling is a common name for what is clinically known as Collagen Induction Therapy (CIT) and or Scar Reduction Therapy (SRT). 
This treatment works by stimulating your body's collagen or fibrotic scar tissue deep within the skin using very small pins (needles). Your body naturally regenerates your skins cells with increased bood supply giving making your skin smoother and scars less visible.
Claire Francoise is an authorised Dermaroller clinic, market leaders in skin needling technology using the german engineered Dermastamp machine. Dermastamp uses vertical penetration to create infusion channels into the skin to instantly create hydration which bolster the skin leading to superior skin results.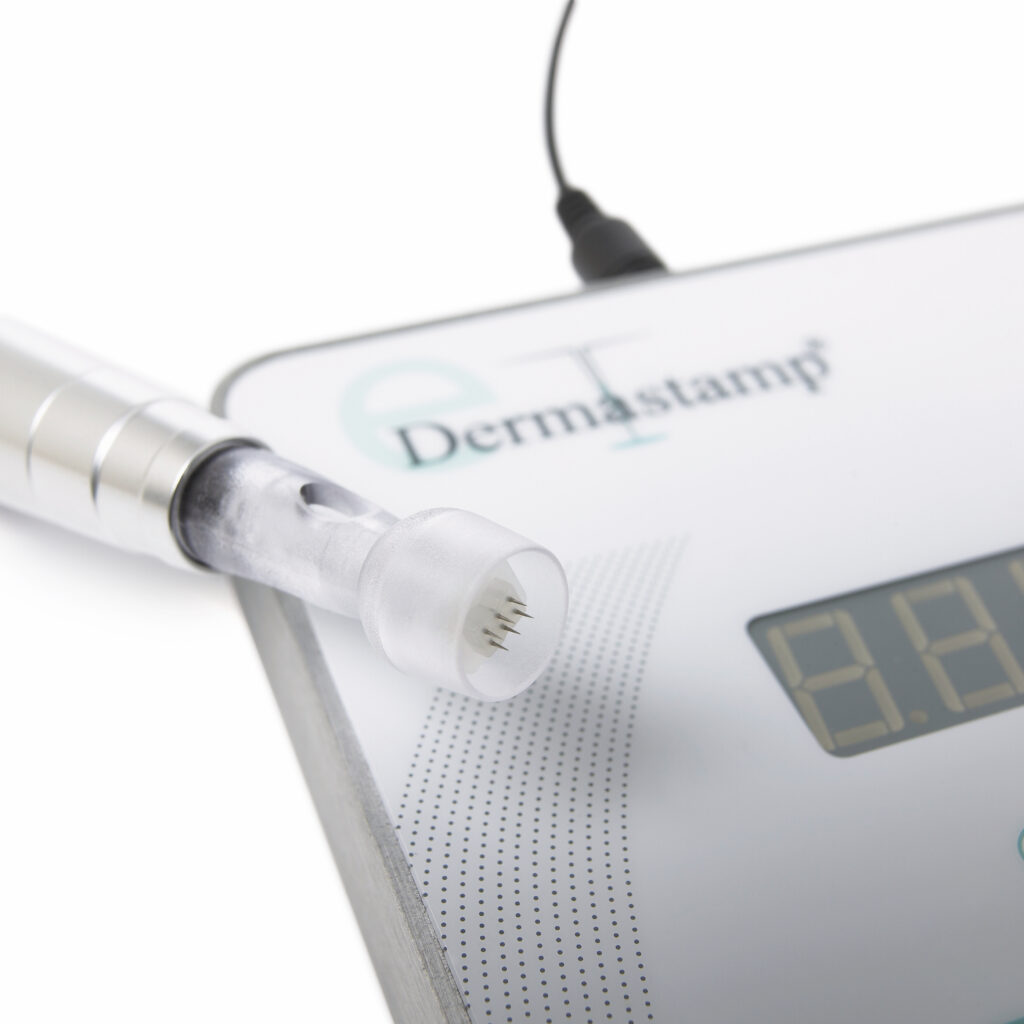 Skin needling works by stimulating your own body's collagen and breaking down scar tissue. Your body will start to naturally regenerate your skin cells, it can take up to 6 weeks before visible signs of regeneration are seen and the process will continue over the following months.
Not sure what's right for you and need professional advice? Start with a consultation.
Frequently Asked Questions
The skin needling device is a vibrational stamping device, unlike a manual handheld roller. Very fine needles are to promote skin stimulation and skin rejuvenation. This is unlike any heat based technology as there is no skin burning and skin coagulation. The side effects are dramatically reduced and the risk, almost zero.
The skin is cleaned and sterilised. Generally the skin will need to be numbed to ensure your comfort. Therefore the treatment is considered painless. The tip will glide over your skin creating stimulating channels and an even flushing is the best indication for a perfect medical treatment. The treatment usually takes around 1.5 hours in total
Collagen & Skin Rejuvenation – Recommended 4-6 treatments, 4-6 weeks apart. Scars & Acne Scarring – Recommended 6-12 treatments, 4-5 weeks apart
You will notice a fresher skin within 6 weeks. However your skin will continue to improve over 6-12mths.
The inflammatory reaction of the skin is extremely short and fades significantly within hours from redness to pinkish that may last from 12 to 24 hours on average. In order to reduce visible redness, we recommend topical healing minerals + hyaluronic acid to help hydrate the skin. Zinc sun protection is also recommended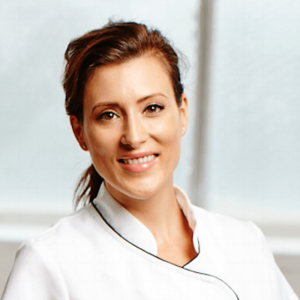 With 22 years of industry expertise and award winning services form the foundation of our ongoing success that loyal clients see real results delivered with the upmost care. Since 2003, we've committed to using only the best medical grade equipment and exclusive products to deliver safe treatments of superior quality.